Youth Theatre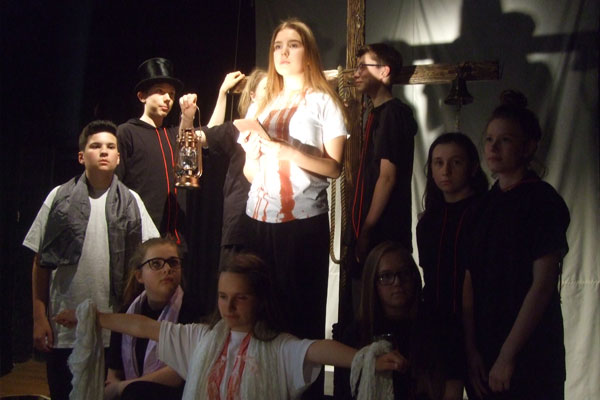 About us
We are an open access Youth Theatre, which started in 2011 by two local teachers. We are part of the Chester Little Theatre in Gloucester Street, Newtown, Chester.
Anybody between the ages of 12 - 19 can join us (subject to numbers). There are no auditions, no interviews, no examinations. On the other hand, enthusiasm and commitment are definitely required.
We are an "ensemble" - which means that we work together as a group on theatrical projects to create performances - usually three per year, plus a number of shorter community pieces.
There are no "stars", no "prima donnas" in the group - everybody is equally valuable and important in our productions. We encourage members to be willing and keen to contribute ideas and to listen to those of others when rehearsing.
We aim to produce a wide variety of performances, using a range of stimuli from the "classics" such as Shakespeare and 19th century narrative poetry to original work on contemporary issues such as WW1, child labour and environmental concerns.
Cooperation and team work are vital - but so is enjoyment!
We meet once a week - Friday evenings 6.30 - 9.00 pm at the Little Theatre in Chester.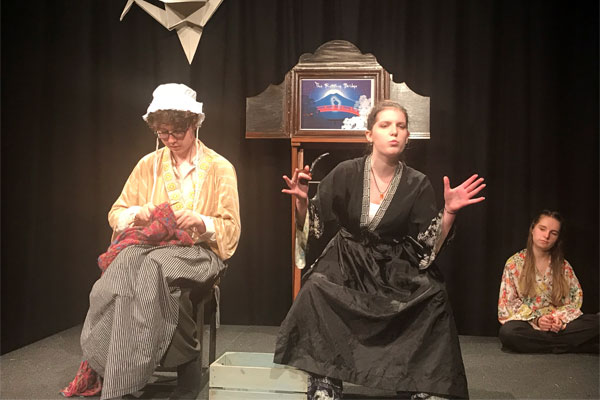 About you
If you join us we expect you to be fully committed to the ongoing project and determined to see it through to its best possible conclusion. We also expect you to be fully supportive and caring of others in the group, the Little Theatre and its resources.
Please arrive about 5-10 minutes before the start time of 6.30 pm and be prepared to work until the finish at 9pm. Please put any mobile phone onto silent and leave it in a safe place, but not on your person, while working.
Because of our working methods your attendance at every session is really vital. But if you have an unavoidable commitment, warn us well in advance so that we can re-organise the rehearsal schedule.
If an unexpected event occurs which means you suddenly cannot attend, then let us know as soon as possible BEFOREHAND, so that we can try to reorganise the schedule around your absence and to minimise the inconvenience to the rest of the group.
Subscription Fee: £15 per term
Please contact us for further details.
Productions
Peter Grimes
Tales of Moonlight and Rain