About us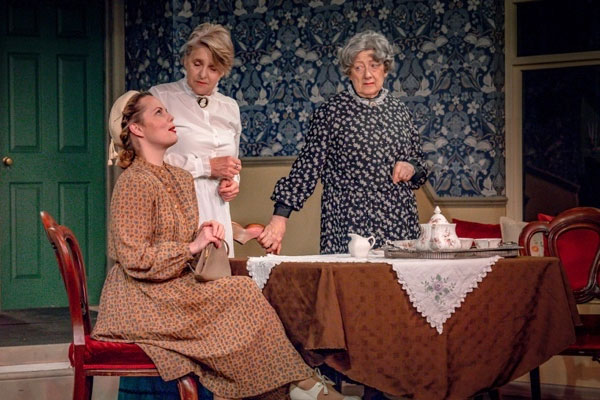 Chester Little Theatre is Chester's longest running theatre. We were formed in 1944 and our present venue in Gloucester Street was bought by the Members in 1962. The Theatre is entirely self-supporting and run by its members. We are a registered charity (CIO) No.1178159.
Each year we mount six productions to a high standard from a wide variety of plays in our raked Auditorium. In our updated Salisbury Studio, where we have flexible seating, we can put on more experimental theatre, including original writing, one act and full length plays with simpler settings. We have a loyal following of Supporters and season ticket holders. Our productions in the Auditorium and Studio are usually sold out. We are members of The Little Theatre Guild and the Cheshire Theatre Guild; our productions are frequently nominated and award-winning.
Whatever your experience, you are welcome to join Chester Little Theatre and get involved in a variety of activities, both on and off the stage. It could be acting or supporting productions as part of the stage management team, as technical designers and operators in lighting and sound, directing plays or working as part of the set designing, building and painting team. There is a host of interesting and creative roles to be filled.
During productions we rely on Members to assist in Front of House duties, as ushers, or bar and refreshment staff. We also welcome Supporters to help in the running of the Theatre at these busy times.
We have an experienced set-building, set-painting and prop-making team who welcome new members with a basic knowledge of woodwork and decorating. If you are interested in the technical aspect of theatre, our Technical Director will show you how to get involved in lighting and sound, not only in the main Auditorium but also in our newly equipped Salisbury Studio.
Our General Committee has a regular turn-over of members who are responsible for running the different areas of the theatre. We welcome new people on board to bring fresh ideas to areas such as Publicity, House Management, Stage Direction and so on. Members can also join the Committee as general representatives.
As an experienced or trainee director, you can join our Directors' Committee which is responsible for choosing and directing our plays each season.
Our Members and Supporters can attend our Tuesday evening activities, such as play readings, workshops, quizzes and social evenings in the licensed bar.
So whatever your experience or particular interests, there's plenty to involve yourself in - and you can be guaranteed a warm welcome at the Little Theatre!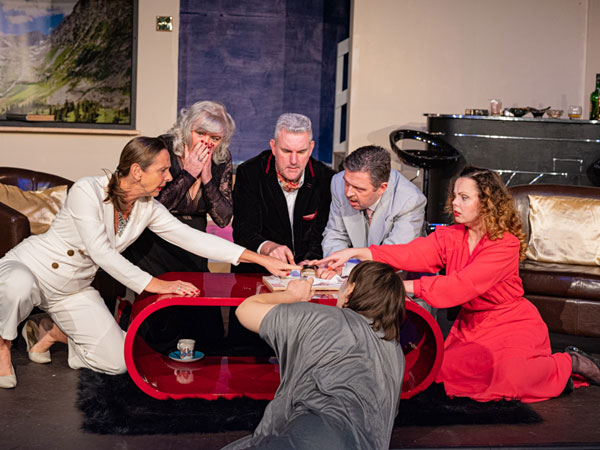 We offer the following facilities
A raked auditorium with comfortable seating for 126 people
An adaptable, well-equipped stage with matching technical facilities
The Salisbury Studio on the ground floor - a well-equipped, accessible space for smaller scale and experimental performances and workshops
A wardrobe of costumes from different periods
A well-equipped workshop for set-building and prop-making
Our own licensed bar, open to all members and visitors to the Theatre
We also have a Youth Theatre Group which welcomes youngsters between the ages of 12 to 18 - see Youth Theatre page for more details.
Committees
Listed below are the names and positions of our Main Committee and Directors' Committee for 2018/19.
To get in touch with any member, please contact us.
The General Committee
Officers
Chair Margaret Bennett
Vice-Chair Alison Knott
Secretary Sue Elliott
Treasurer Marian Lovell
House Manager Malcolm Gledhill
Bar Manager Ray Bengree
Box Office Manager John Turner
Publicity Manager Ally Goodman
Membership Secretary Margaret Bennett
Technical Director Chris Evans
Wardrobe Supervisor Peter Russell
Stage Director Keith Long
Members' Representatives
Jane Barth
Ann Massey
John McGinn
Pat Cameron
Charlie Nunez
Marjorie Walker
Youth Leaders
Charlie Nunez
Ruth Sutton
Directors' Committee Representative
Directors' Committee
Jane Barth, Chair
Margaret Bennett
Mark Townend
Alison Knott
John Turner
Delyse Rostron
Lisa Miller
Charlie Nunez
Laura Elizabeth