News
07/02/19 Two one-act plays with eeries parallels featuring a closed room with a bed. Both directed by Ed Green.These two plays offer an outstanding challenge of acting for 4 actors who want to explore their...
27/01/19 AUDITIONS this week for Why Me? - a very entertaining comedy which was the recipient of The Evening Standard Award for "Comedy of the Year" and starred Richard Briers as John Bailey.Reading...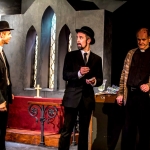 05/12/18 Some of our favourite actors are returning to The Little Theatre stage with our next Auditorium production: Moliere's fast and furious comedy, The Miser, updated and translated for the modern stage...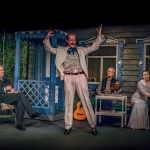 12/11/18 The first night of Uncle Vanya has gone down a storm with a standing ovation at the close. Cassian Wheeler - seen here making a safe landing - is brilliant in the title role, with excellent support...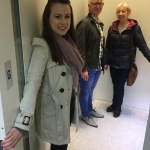 16/10/18 Some of our patrons who come to Chester Little Theatre regularly will have noticed a lot of building work going on. It is now finished and we are delighted to unveil the results!The major...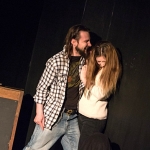 12/10/18 Chester Little Theatre was nominated for an amazing ELEVEN awards at this year's Awards Evening, held at MADS Theatre in Macclesfield. These were turned into FOUR awards: Best Supporting Male...