News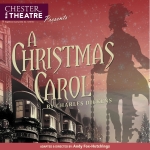 01/08/23 CHANGE OF DATE: Please note: the reading and auditions dates for our production of A Christmas Carol have been changed.The READING is now on TUESDAY 29 AUGUSTThe AUDITIONS are on THURSDAY 31...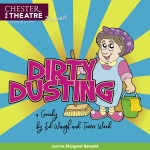 11/06/23 Opening SATURDAY 16 SEPT, MONDAY TO FRIDAY 22 SEPT, SATURDAY 23 SEPT 2.30 pm AND 7.30 pmDon't forget to book your tickets! On sale soon.When the office workers go home, it's time...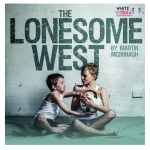 28/08/22 It seemed an ideal posting for Father Welsh - the tiny Irish town of Leenane, where nothing ever happened ...Two murders later, and he's left fearing he made a bad decision. After the funeral of...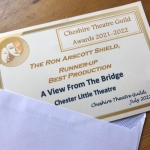 17/07/22 At the recent Cheshire Theatre Guild Awards evening our March production, A View from the Bridge, was awarded Runner up to Best Production. Well done and thank you to all involved!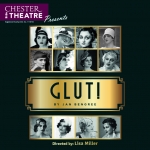 29/11/21 Glut! is set in the 1920's in the aftermath of WW1 and explores one of the lesser known fall-outs of the Great War: the dearth of eligible young men for all the eligible young ladies of the...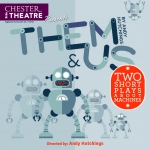 18/09/21 To be staged in the Salisbury Studio, Thursday 20, Friday 21 and Saturday 22 January 2022From Little Acorns Grow Acorn is a robot built for one purpose and one purpose only; gardening. Waking up...