News
25/03/19 EXTRA CASTING CALL ON FRIDAY 5 APRIL AT 7.30 PM.Mark Styler is a published, true-crime writer; his subject is serial murderers and he has finally managed to get an interview with the famed killer...
09/03/19 Seen here are the three generations of women who feature in Elaine Murphy's play. From left to right: Catherine Millar as Lorraine (mother), Maggie Innes as Kay (grandmother) and Emma Reilly...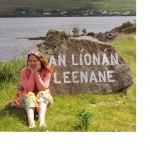 03/03/19 Another opportunity to see White Cobra Productions in action but just for one night – Saturday, 23 March - so book your tickets early! The Beauty Queen of Leenaneby Martin McDonagh is a modern...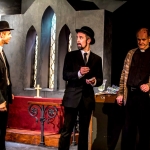 05/12/18 Some of our favourite actors are returning to The Little Theatre stage with our next Auditorium production: Moliere's fast and furious comedy, The Miser, updated and translated for the modern stage...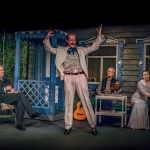 12/11/18 The first night of Uncle Vanya has gone down a storm with a standing ovation at the close. Cassian Wheeler - seen here making a safe landing - is brilliant in the title role, with excellent support...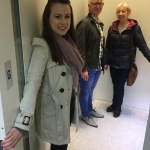 16/10/18 Some of our patrons who come to Chester Little Theatre regularly will have noticed a lot of building work going on. It is now finished and we are delighted to unveil the results!The major...