News
21/10/19 Reading and introduction: Tuesday 3 December at 7.45 pmAuditions: Thursday 5 December at 7.30 pm and Sunday 8 December at 2.30 pmPerformance Dates: Thursday 20, Friday 21 and Saturday...
21/10/19 PLEASE NOTE: A CHANGE OF PROGRAMME We apologise but the production of The Resistible Rise of Arturo Ui has not been possible.Our play for March 2020 will now be The...
02/10/19 This adaptation of the great novel brings Dickens' work to life in a beautifully simple and accessible way. When the penniless orphan Pip meets the convict Magwitch in a graveyard and...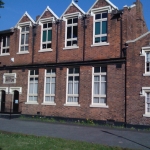 08/06/19 We have an exciting and varied programme of plays coming up! Night Watch by Lucille Fletcher, director Yvette Owen. A thriller. 16 - 23 NovemberGreat Expectations Charlies Dickens' classic...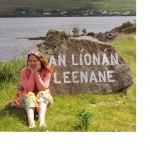 03/03/19 Another opportunity to see White Cobra Productions in action but just for one night – Saturday, 23 March - so book your tickets early! The Beauty Queen of Leenaneby Martin McDonagh is a modern...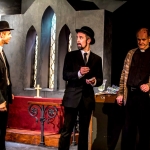 05/12/18 Some of our favourite actors are returning to The Little Theatre stage with our next Auditorium production: Moliere's fast and furious comedy, The Miser, updated and translated for the modern stage...