Dirty Dusting
16/09/23 - 23/09/23
Time: 19:30 (matinee 14:30)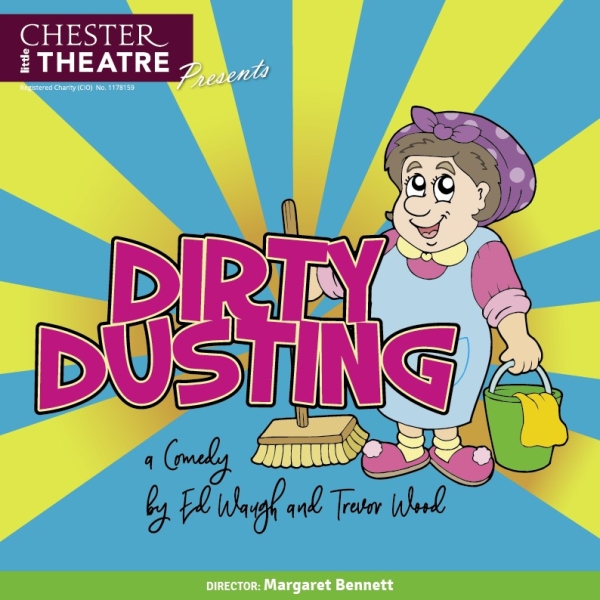 Dirty Dusting
by Ed Waugh & Trevor Wood, directed by Margaret Bennett


in the Liz Stafford Auditorium at Chester Little Theatre


When the office workers go home, it's time for Elsie, Gladys and Olive to move in to clean - not forgetting Dave, their supervisor - who thinks he's in charge.


The hardworking ladies have worked together for many years. Now they are suddenly informed that the company is bringing in an office-cleaning agency. They will have to re-apply for their jobs! Of course, all three are worried, because at their time of life, their chances of re-employment seem slim.


Thanks to a phone call which turns out to be a wrong number, Olive comes up with an unusual opportunity to make a bit of money – and before we know it, the ladies are using the office phones to run a sex chat-line over their last working weekend. After all, what have they got to lose?


PLEASE NOTE - The play begins promptly at 7:30pm. Please arrive before this time.


There will be NO ADMISSION AFTER CURTAIN-UP. If you arrive after 7:30pm you will not be able to take your seat until the interval.