Quartet by Ronald Harwood, directed by Jane Barth
14/01/23 - 21/01/23
Time: 19.30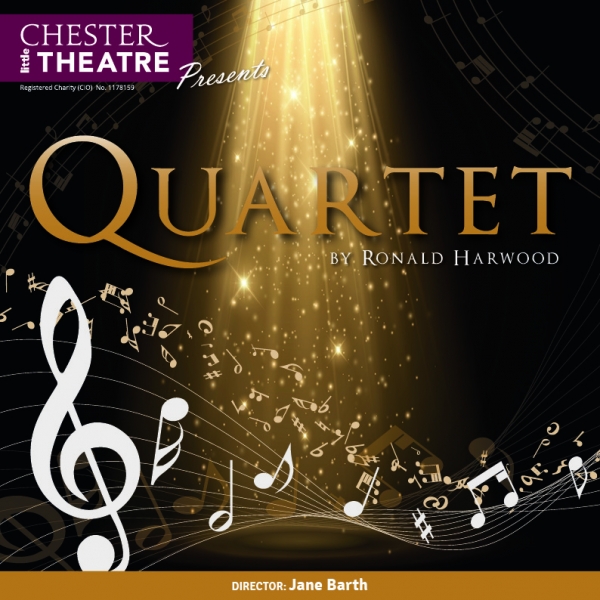 Set in a comfortable home for retired musicians, Cecily, Reggie and Wilfred – once celebrated opera singers - rub along pretty well, sharing musical memories. This comfortable existence is interrupted by the arrival of Jean, another opera singer, once married to Reggie. She disrupts their equilibrium and still acts like the diva she once was.
Each year the Home celebrates the life of the great opera composer, Giuseppe Verdi. In times gone by, the four singers were well known for performing in Verdi's Rigoletto. Tempers are lost and sparks fly when Jean refuses to take part in a revival of their famous quartet from the opera.
The play, as well as being very funny with some great one-liners, also has its reflective and poignant moments. Reviewing the first production at the Albery Theatre, London for The Independent, Paul Taylor described the play as "an unashamed – no, shamless – vehicle for four feisty old troupers whose task is to make us laugh a little, sigh a little and cry a little as they take us into the bittersweet world of facing up to age and mortality." Chester Little Theatre is renowned for its feisty old troupers, so you're in for a treat!
This is a change to our earlier programme
A Liz Stafford Auditorium production