White Cobra's The Beauty Queen of Leenane by Martin McDonagh
03/03/19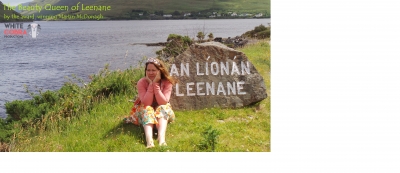 Another opportunity to see White Cobra Productions in action but just for one night – Saturday, 23 March - so book your tickets early!
The Beauty Queen of Leenaneby Martin McDonagh is a modern classic of Irish theatre from the director and writer of the Oscar-winning Three Billboards Outside Ebbing Missouri. The Beauty Queen of Leenanetells the story of Maureen Folan, a plain and lonely woman in her early forties and Mag, her manipulative, ageing mother. Mag's intereference in Maureen's first and potentially last romantice relationship sets in motion a chain of events that are as tragically funny as they are horrific.
If you saw Chester Little Theatre's 2017 production of The Cripple of Inishmaanyou'll know that McDonagh can move and make one laugh almost in the same moment. White Cobra Productions is skilled at bringing funny and moving moments to the stage. Their last production here was Duetsand before that, Glorious – the True Story of Florence Foster Jenkins. You can see them in action again for just one night – so book early!
See Gallery for pictures of the White Cobra Company.
Book online here or telephone TicketSource 0333 666 3366 (booking charges apply).